Link to apply online: http://fundforequality.org/fundjobs2.html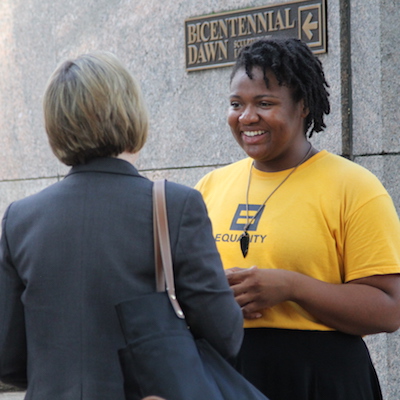 Morgan Chase here, 2014 grad.  I was just reaching out because since graduating from IUP I've been working with a non-profit called the Fund for Equality. The Fund partners with the Human Rights Campaign to win hard-fought campaigns to protect LGBTQ equality.
This fall/winter/summer, Fund for Equality is tackling some big issues, and we're looking for people ready to make real change happen. As far as HC questioning goes we're more on the "Therefore what should we do?" side of things.